Cable Tray Fittings And Accessories, Coupler Plates, Horizontal Cross Bends, Horizontal Elbows, Vertical Elbows, Horizontal Tee Bends, Horizontal Bends, Vertical Inner Reducers, Vertical Outer Reducers, Manufacturer, Exporter, Supplier, Distributor, Dealer, Pune, Goa, Karnataka, Maharashtra, India, Indonesia, Japan, Philippines, Bahrain, Iraq, Kuwait, Nigeria, Ethiopia, South Africa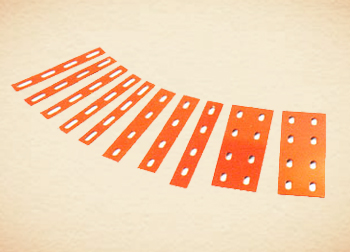 Coupler Plates
To connect two cable tray sections. Use S.S. bolts for long life.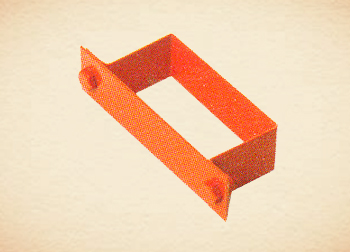 U Clamps
We are trusted manufacturer and exporter of a wide gamut of 'U' Clamp that are available as per the specifications of the clients.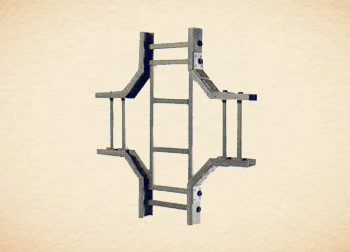 Horizontal Cross
To Join cable tray sections in four directions at 90 intervals in same plane.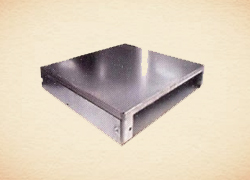 GI Junction Boxes
We are involved in offering a wide range of Floor Junction Box G.1. & S.S. Plate. Our quality range of floor junction boxes are manufactured using high grades of raw material which ensures its corrosion resistance and high load bearing capacity. Junction boxes are widely used in flooring to attempt cable and other purposes. In order to meet the various requirements of our clients, we offer our range of floor junction boxes in various sizes with the assurance of delivery within the stipulated time frame.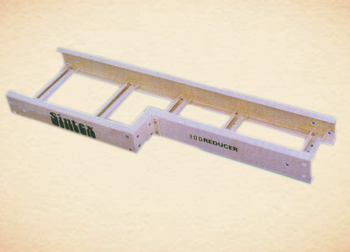 Horizontal Reducer (Straight, Right Hand, Left Hand)
Suitable to join cable tray sections of different widths.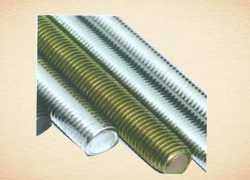 GI Threaded Rods and Fasteners
Our company offers a wide range of GI threaded rod and fastener that are manufactured from top grade materials as per the international standards. We offer these rods in various specifications as per the needs of our clients. Accurately designed, these full thread rods represent the perfect fusion of quality raw material and cutting edge technology. Widely used in several industries, these thread rods are available in various sizes and dimensions .
Installation of Sintex FRP Cable Trays
HANDLING
Sintex FRP Cable Trays are coming in standard pack of two trays packed one over the other. Sintex FRP Cable Trays can be easily carried as head load.
STORAGE
Sintex FRP Cable Trays can be stored indoor or outdoor. FRP cable trays should be stacked layer by layer in crisscross direction and items of one size should be kept in a stack.
INSTALLATION
Sintex FRP Cable Trays are suitable for indoor or outdoor use in all climatic conditions. They may be horizontally laid as in a cable channel along with roof beams. Alternatively, FRP cable trays may be vertically laid along walls or on structure. The cable trays should be supported on M.S. wall bracket or hanger. Separate support should be provided for accessories like elbows, tees, cross joints etc. Maximum span between supports should be 2.0 metres to limit deflection. For installation, pick one pack of Sintex FRP Cable Trays, hoist/locate on support structure, open the packing and shift top Way to its location and bolt both the trays with coupler plate.